Got some spare cash and some fancy friends? Consider yourself an A-list superstar? Maybe you're a corporate exec looking to woo some clients?
Or perhaps you just like to dream big and want to know what these Super Bowl Luxury Suites cost? They're definitely out of the price range of most fans, but aren't you curious about what they actually go for… just in case? We did some research to find the dollar amounts. We've also created TickPick Plus for fans who are looking for a high-end experience like suites for this year's Super Bowl.
Warning: They're just as expensive as you thought.
2020 Super Bowl – Hard Rock Stadium – Miami, FL
This year's Super Bowl in sunny Miami, FL is as high in demand as Super Bowls get, with a destination city fitting of the extravagance that the Super Bowl brings with it each year. The current (as of Monday, January 20th) cheapest option for a suite would be a four pack that allows four fans access to a shared suite, along with the others who will be in this Red Zone suite. Priced at $12,968 per ticket, fans would receive food & beverages, alcohol, a dedicated suite staff to help out, as well as parking.
A full Sideline Suite that accommodated up to 26 guests includes food & beverage, alcohol, parking (2 passes total), and a support staff, and it runs $691,767, which would amount to $26,606 per person, if divided 26 ways.
Mezzanine suites on TickPick Plus right now will run $518,670 for the entire suite, and accommodates up to 18 guests. This would come out to $28,815 per person, and the suite is fully-catered and includes food & beverages.
A Red Zone Suite accommodates up to 19 people for a total of $585.596, or $30,820 per person. Food & beverage, alcohol, and a dedicated support staff are included in the cost.
How Can I Buy a Super Bowl Suite?
TickPick Plus allows for fans to easily find and purchase curated premium suites for major events like the Super Bowl. Check it out below if you're interested in securing a suite in Miami for the game.
2014 Super Bowl – MetLife Stadium – East Rutherford, New Jersey
Say you wanted to stay warm at the first ever cold-weather, outdoor Super Bowl… Well, so did everyone else. This was the one that broke the bank. Just before the day of the big game, prices ranged from $400,000 to $1 million per suite. MetLife Stadium contains 220 indoor skybox suites which include 12 to 30 tickets each. They come complete with their own staff, food and beverages, HDTVs, bars, parking passes, private entrances, great sight lines, and heated outdoor seats.
In 2014 they had no problem selling out. This was due in part to having several big corporate headquarters located nearby, but mainly because of the cold weather forecasted for the game. You can't have those rich, important people watching the Super Bowl in the cold and snow. (Note: Temps actually remained in the 50s throughout the game.)
Costs of suites at the 2014 Super Bowl more than doubled those of previous years. Just before the game, "nosebleed" suites – those exist? – were for sale at $318,000, though most were priced higher than $500,000.
2015 Super Bowl – University of Phoenix Stadium – Glendale, Arizona
Luxury suites – or "lofts" as they're called here – include 20 to 24 seats each, a lounge area, private entrance, flat screen TVs, VIP parking, in-suite catering, private restrooms, and a dedicated suite attendant. You'll also get a wet bar and refrigerator, wider cushioned seats, and access to the club lounge. See pics here.
Normally priced between $12,000 and $25,000, the prices of these 88 luxury lofts tend to skyrocket for big events like the Super Bowl.
Prices ranged from $100,000 to $500,000 during the 2015 Super Bowl, with most of them going for somewhere between $436,000 and $575,000.
2016 Super Bowl – Levi's Stadium – Santa Clara, California
The home of the 49ers features 173 luxury suites, and each comes with 16 to 20 tickets. You'll get in-suite catering options, VIP parking, exclusive club lounge access, a private entrance, and even a few pre-game field passes with each suite if you're lucky. See photos here.
Just a few days before the 2016 Super Bowl, you could still snag a suite on StubHub for $200,000. These were actually some of the lowest suite prices in six years of Super Bowl history at the time. Envisioning all those Silicon Valley companies, the NFL and Super Bowl host committee figured they could sell all the suites for between $500,000 and $1 million. Some did sell for that, but others went as low as $150,000 for 16 tickets with food and drinks – that's one of the cheapest Super Bowl suites in memory.
Fun Fact: When those in charge can't sell the last remaining suites, they'll sometimes break them up in order to sell individual tickets to shared suites on the secondary market. So for those fans who just wanted to get into a suite, there were standing-room only tix for $6,200.
2017 Super Bowl – NRG Stadium – Houston, Texas
Luxury suites at Houston's NRG Stadium included tickets for 14 to 26 people each, with things like wifi, HDTVs, premium catering, a VIP entrance, private bathrooms, a kitchenette (as if you needed it), access to exclusive lounges, interior seating as well as exterior seating, and a dedicated suite attendant. Some came with balcony seats, and pregame and postgame activities like parties with NFL legends and cheerleader appearances. See some photos here.
Private suites supposedly started at $150,000, but one 400-level suite went for $358,000. Individuals who wanted to buy a ticket in a suite that had been broken up by the seller could hope to pay $10,000 for his or her ticket.
2018 Super Bowl – US Bank Stadium – Minneapolis, Minnesota
Right now, luxury suites for this year's big game are on sale for $175,000 to $665,000 each. US Bank Stadium is super new, so expect some extravagant options with room from between 12 to 50 people.
There are seven different types of suites, each featuring from 10 to 24 seats, with amenities like VIP parking passes, HDTVs, luxury furnishings, stadium seats and barstools, access to the Delta Sky360 Club or the Mystic Lake Club Purple, a food and beverage package featuring wine and beer, and in-suite catering options. The Turf Suites are just steps away from the team's bench while there are Touchdown Suites located at each end zone. Check out our full Super Bowl Suite Seating Chart for detailed breakdowns on all the different types.
US Bank Stadium is home to 131 of these luxury suites located on multiple levels. The average price for a private Super Bowl suite looks to be about $430,000, but they range anywhere from $175,000 to $700,000 depending on the views and the number of tickets included. Individual tickets for a spot in a shared suite are going for $17,500 each. If you're feeling big time, companies are already accepting deposits!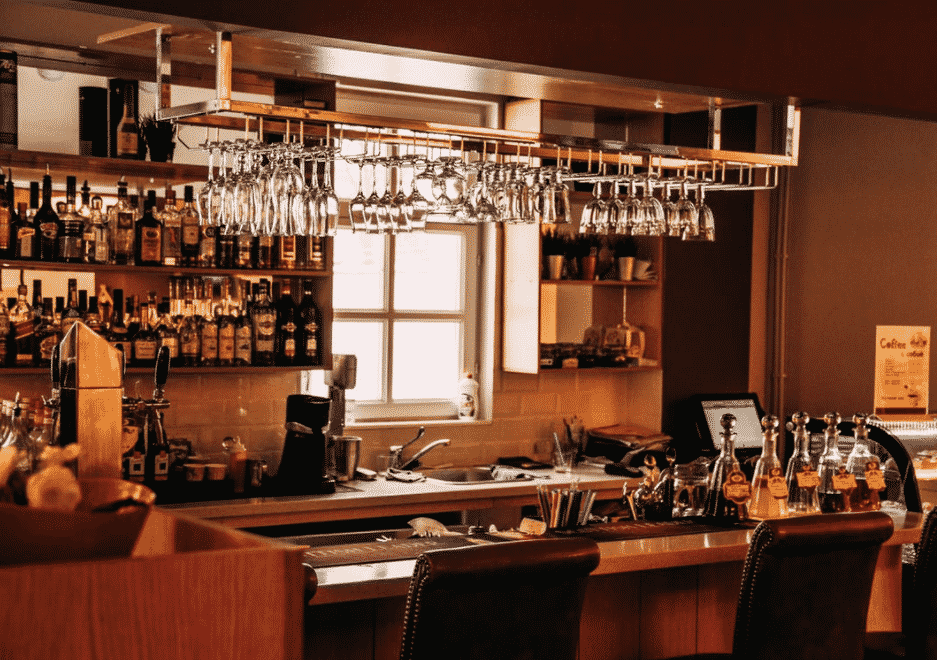 Well, What About Before 2014?
Before 2014, pricing was very, very different.
Nearly all suite owners in every NFL stadium had a "Special Event Suite Access" clause included in their contracts. The suites typically ran owners between $40,000 and $100,000. For events like the Super Bowl, owners were paired with another suite owner and each received half the number of tickets in the suite. They could then sell these suites on to the secondary marketplaces where fans and businesses could purchase them.
These luxury suites eventually sold for somewhere between $150,000 and $225,000 to the final customer.
The NFL first took total control of Super Bowl suites in 2014, basically eliminating the majority of all contracts with owners who rented them during the regular season for their respective teams. This resulted in the NFL being able to double and triple the costs to those hoping to rent a suite for the Super Bowl. Ah well…
A Note About Purchasing Luxury Suites
Don't despair. For several Super Bowls (and especially in the case of MetLife Stadium) it was nearly impossible to get a suite for yourself and your closest friends even if you could afford one. Teams and sponsors – like Bud Light, Pepsi, Goldman Sachs, etc. – often call dibs way ahead of time and the suites never make it to the secondary market. Of course, these guys did pay more than $1 million to sponsor the big game, so that seems fair.
Lucky for you, we've got access to luxury suites for the 2020 Super Bowl! Please call us at 845-538-4567 or email [email protected] for pricing.